As we approach the final and deciding test match in the series, the Lions find themselves in the great position of being able to call on the exact same squad as the one that emerged victorious the week before.
Given the level of physicality at this level of rugby, and the short turnaround between both games, it is a considerable achievement, with a favorable mention going to the Lions backroom staff. They have provided Lions management with the luxury of being able to deal from a full deck of cards, only 1 week after their narrow victory over the All Blacks.
But this has not happened by chance, according to Lions doctor, Eanna Falvey. He credits the high level of player availability to the intense training sessions the squad has undertaken. The likely reason here is that the players are neither under prepared nor over trained for the rigors of 3 intense games against the All Blacks.
As we are seeing more and more in emerging scientific literature, injury rates can be minimised through intense training, but only at the appropriate level. It is when players do not train hard enough that they are not prepared for the rigors of their sport and can pick up injuries. On the other hand, if intense training is maintained for too long, this will increase the risk of injury, mainly due to the effect of fatigue. Falvey's medical team, along with the S&C staff which include two Setanta College guest lectures, have clearly been monitoring their players effectively, while implementing training sessions that manage the player's training load appropriately.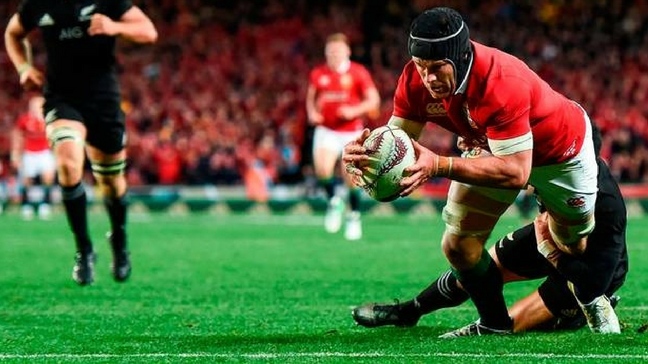 Looking at the injuries that ruled players out, we can see impact injuries causing the injuries to Robbie Henshaw and Stuart Hogg, Jared Payne ruled out through recurring migraine, and the other 2 were of a soft tissue type. George North suffered a hamstring tear, while the back spasm that sent Ross Moriarty home early was partly blamed on travelling for 5 hours in a jeep, not long after a flight. So we can see how most of the serious injuries were out of control of the hands of the medical staff, and a certain level of these were always going to occur.
Having a reliable pool of players to choose from can only increase the Lions odds of winning the final test. It is difficult enough to build a winning team in such a short space of time, and this is made more difficult when the All Blacks are the opposition. But what we can see is the role that Sports Science has to play in helping teams achieve success.
Best of luck to the Lions in the deciding test game from all at Setanta College.