Certificate in Youth Athletic Development
STUDY ONLINE – PAYMENT OPTIONS – DECEMBER 2023
Course Background
The Certificate in Youth Athletic Development is a QQI Level 6 (30 credit) qualification. We consider this one of the entry points to becoming a qualified Strength and Conditioning coach with enrolments now open.
The programme is designed to focus on the knowledge and skills required to become a specialist coach within Youth Athletic Development.
Consisting of three key modules, the programme modules provide an introductory education in the core disciplines of functional movement screening, rudimentary and fundamental movement skills, and general athletic development skills. Students will be equipped with the knowledge and skills to work within an overall coaching and development programme, with the specific role for developing youth athleticism within the community and sport-related environments.
The course duration is nine months and student intakes occur at different stages throughout the year, during the first week in March, June, September, and December.
Upon completion of this programme, students can progress further through our pathway, to the Certificate in Strength & Conditioning.
Course Content
Students will study one module at a time, each lasting three months. The three modules you will complete in this course are:
Modules covered:
Enter your details below to download a copy of the course brochure:
Course Details & Information
Strength & Conditioning coaches, personal trainers and exercise specialists are now required to attend to all sectors of the population in the provision of exercise and fitness-related programmes and interventions. The acquisition of well-developed rudimentary and fundamental movement skills in the early years of growth and development is fundamental to both the future sport participant and to the general wellbeing of those who may never participate in sport. This requires coaching skills not only applicable to the elite athlete or sportsperson, but to the child and youth population.
This programme, the Certificate in Youth Athletic Development prepares students to become a specialist coach within youth athletic development while also giving students the opportunity to progress on to further levels of strength & conditioning qualification. Graduates of this certificate will be capable of devising and supervising movement-based programmes incorporating rudimentary, fundamental and athletic-skill development.
On successful completion of this course, the graduate will have completed three key modules allowing them to create and manage unique exercise programmes for teams, individuals, or athletes. These modules are:
Youth Athletic Development
Speed Development
Coaching Skills
As a result, graduates will:
Identify the opportunities and challenges that exist in enhancing and attaining a mature stage of development in physical movement patterns.
Assess and coach rudimentary and fundamental movement skills.
Construct a programme of practical progressions of formal and informal play and physical activity.
Describe the characteristics of top-class sprinters.
Coach selected speed-related training modes.
Evaluate the supporting literature for different approaches to speed development.
Design a speed development programme.
Describe the different approaches and styles of coaching.
Discuss the traits and factors associated with an effective coaching process.
Explain the complex discontinuous nature of motor skill development in relation to the athlete's needs and stage of development.
Evaluate the coach's own coaching approach/style.
All modules of this course are delivered part-time via blended or distance learning.
Weekly lectures will be delivered through our virtual learning environment and are completed entirely online. The practical face-to-face elements of the course are delivered on campus once every 4 – 5 weeks.
Student knowledge is examined using continuous assessment comprising of essay-style project work.
The course has been designed to accommodate the working professional and will fit in a flexible manner into your daily schedule.
This course prepares graduates to work within overall coaching and development programmes with the specific role of developing youth athleticism within the community and sport-related environments.
Graduates also have the opportunity to progress on to higher-level qualifications with Setanta College, from the Certificate in Fitness & Conditioning to the  BSc in Strength & Conditioning to the MSc in Performance Coaching.
Setanta College has appointed a world renowned advisory board to inform and oversee our programmes and research strategy. This board, comprising of professors and practitioners from around the world, keep Setanta College at the cutting edge of Performance Science, Technology, and Strength and Conditioning.
Our lecturers are qualified to MSc or PhD level and are former high-level sportspeople, active coaches or both. We have a team of international specialists who lecture on both our online and full-time programmes.
For the Certificate in Youth Athletic Development, your lecturers will be: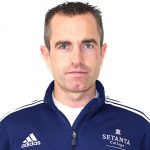 Module: Youth Athletic Development
Lecturer: Dr. Damien Young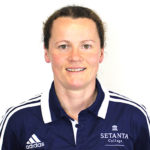 Module: Youth Athletic Development 
Lecturer: Teresa Molohan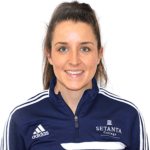 Module: Speed Development
Lecturer: Dr. Claire Brady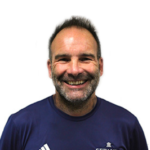 Module: Coaching Skills
Lecturer: Dr. Stephen McIvor
Applicants must be 18 years or older on the 1st of January on the year of admission. Applications for all our undergraduate programmes must meet the minimum entry requirements for the college. A minimum of two H5's and four O6's (to include English & Maths) in the Leaving Certificate or equivalent, is required. All applicants under the age of 23 will have to provide their Leaving Certificate transcript and proof of age prior to enrolment.
If you are over 23 years of age you may apply as a mature student. Mature student applications are assessed on the basis of age, coaching/playing experience, general education standard, motivation and commitment to the programme for which they are applying.
Minimum admission requirements for graduates of QQI/FETAC Level 5 awards (former NCVA Level 2 or 3) is a full QQI/FETAC award in a course in a cognate area with a distinction grade in at least three modules.
In the case of international learners where English is not their first language, they will be required to demonstrate a sufficient level of English Language proficiency. Setanta College accept the following:
IELTS (International English Language Testing System), or equivalent score of TOEFL (Test of English as a Foreign Language) normally IELTS 6 which must be dated within 2 years of enrolment onto programme.
CEFR standard (Common European Framework of Reference for Languages) B2+ which must be dated within 2 years of enrolment onto programme.
Successful completion of major award at level 5 or higher mapped to the NFQ completed through English.
Click here to view any additional costs that may be associated with this programme.