Introduction
The latest instalment in our Setanta Student Story series is with Jaco Colyn, a current student on our BSc in Strength & Conditioning. Jaco is the Head Physiotherapist and Case Manager for Rugby at Grey College and the owner of Jaco Colyn Physiotherapy. We recently spoke with Jaco about his background in physiotherapy and his motivation for pursuing a BSc in Strength & Conditioning.
From Rugby to Physiotherapy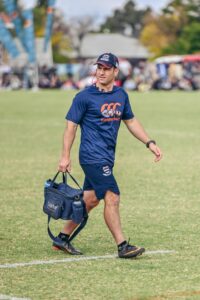 Coming from a rugby background, injuries were a consistent theme throughout Jaco's career. 
"I always felt under-conditioned and played with niggles that ultimately cost me my career. I had an ACL reconstruction at 25 and never thought I could bounce back and play again. If I could turn back time, I would trust the long term process and do the extra rehabilitation and recovery within the programme."
Looking back at his own experiences with injury ultimately led him down the path of physiotherapy. Starting out his career in 2012, he began working with varsity rugby players before being elevated to a provincial side. Experiences in lecturing became available in 2015 in the subject of sport physiotherapy and rehabilitation. In 2019, he was approached by Grey College to become Head Physiotherapist and Case Manager for Rugby which is now his full-time role. 
Integrating S&C with Physiotherapy
Drawing from his own experiences, Jaco wanted to ensure he was available to support athletes at all stages of the return-to-play process, which led him to further his knowledge in S&C. 
"In my line of work, I realised that detail makes the difference in understanding why you do what you do. As a sports physio, I want to ensure I am delivering the best service for players returning to play after an injury. I felt a qualification in strength & conditioning would allow me to play a part in the entire rehabilitation and return-to-play process. Physiotherapy in sport is all about trust and knowing that you have done everything for the athlete to succeed. Having more trust from the athlete throughout this process also provides a great level of job satisfaction."
His studies and experience in S&C have allowed him to expand his approach and improve inter-disciplinary communication across the backroom team. 
"I always ask the question, are you strong or mobile enough to do what you do? All of my rehabilitation protocols have a mobility, activation and strengthening component. Recently, I have started to introduce strength and conditioning much earlier in the rehabilitation plan. My communication with S&C coaches has also improved, making the whole return-to-play process more efficient.
The programme has opened more possibilities in continuing my career in sports physiotherapy, but also beyond the scope of my practice. My approach to clinical work focuses much more on the cause of the injury rather than the injury itself."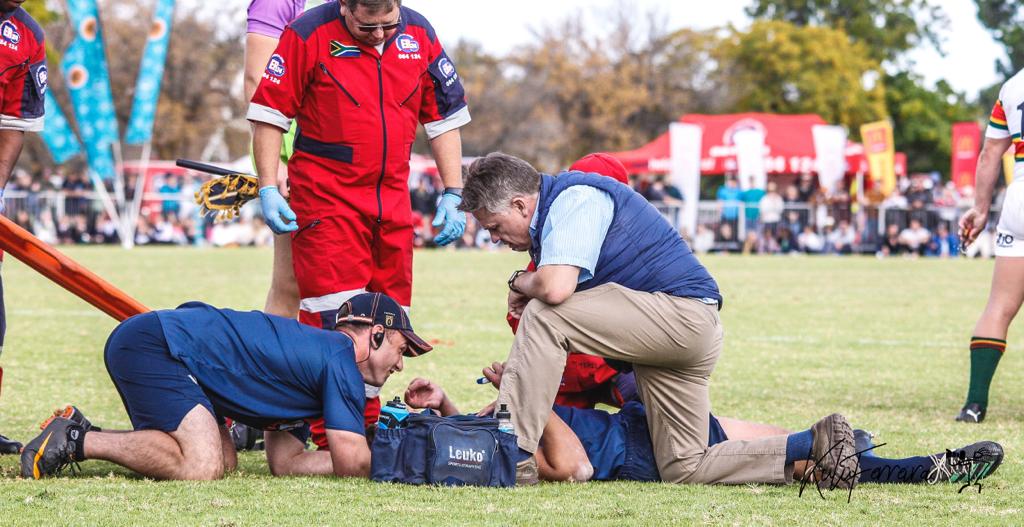 Looking to the Future
When looking to the future of physiotherapy and S&C, Jaco believes that a mix of knowledge between both components is crucial for those looking to work in the industry.  
"A career in sports physiotherapy must have an S&C component, or a postgraduate qualification in S&C must be a requisite for working in sports. If there isn't a good relationship already (between physio and S&C), you are behind. Communication and shared consciousness are crucial in sports & exercise medicine.  
I believe it's crucial for a sports physiotherapist to understand the whole process from the diagnosis of the injury, the conditioning of the injured player right through to the on-field return-to-play tests."
As for what awaits Jaco in the future, he says:
"Pursuing a career in sport is a dream job for many people. For me, it's being part of a team. My motivation and work satisfaction comes from working as a team towards a common goal. 
At the moment, I am leading an integrated sports and exercise team at a High School in South Africa, and I am very proud of what we have already achieved. Ideally, I would like to do the same on a higher level when the time is right."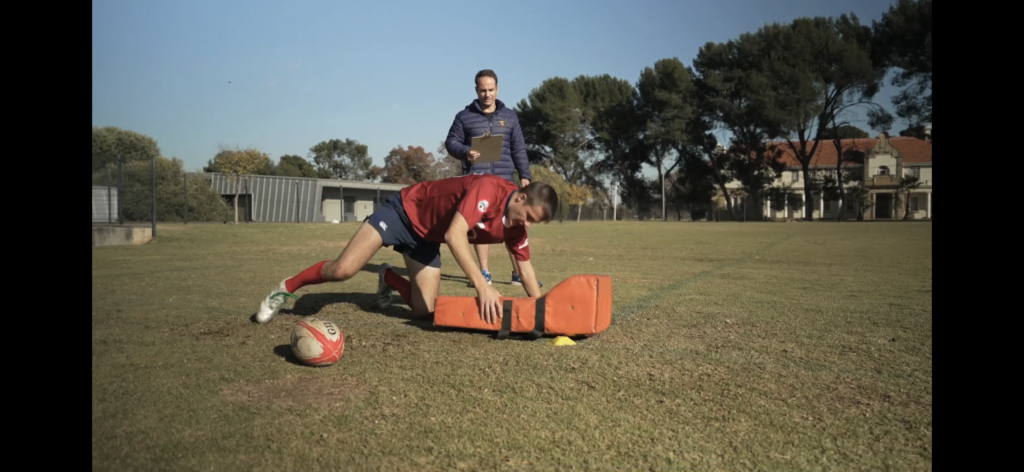 Studying with Setanta College
To learn more about studying strength & conditioning with Setanta, visit www.setantacollege.com/all-courses
Our MSc in Sports Injuries and Return to Performance Management is now enrolling for September 2023, with more information available here.