The latest installment in our Setanta Student Story series is with Conor Floyd, a graduate of our Certificate in Strength & Conditioning and owner of The Workshop Health & Fitness gym. We recently spoke with Conor about his own sporting background, transitioning from a career in engineering to owning his own gym and launching a two-day health and wellness festival, Elevate Fit Fest.
Family Legacy and Sporting Influence
A member of numerous hurling and football panels at underage to u21 level and recently taking part in TG4's 2022 Underdogs hurling series, Conor didn't have to look too far to gain sporting inspiration.
"I am born into a family that is engrossed in the GAA. My father played at underage for Tipperary (Won All Ireland Minor and U21 Hurling medals) and has recently retired from a career as a full-time CEO of Tipperary GAA. Dad and my uncles are still very active in my local GAA club Newport with coaching and administration.
I also played a lot of soccer and rugby when I was younger and was always outside the house doing something active. As I got into secondary school, I started doing gym work thinking 'big arms and a six pack' would inevitably make me a better hurler. In recent years though, since learning more about Strength and Speed Development, I have become more obsessed with being able to move efficiently and make my body as robust and functional as it can be for sport and for general living."
Despite eventually opting for a degree in Chemical Engineering over a career as a PE teacher, fitness and coaching were still at the forefront of Conor's interests throughout his time in college. Between local schools and working with underage teams in Newport, it was an ever-present during this period and would plant the seed for what would eventually become a transition from engineering to the fitness industry.
From a Career in Engineering to Health & Fitness
"After graduating, I worked in Merck Life Sciences in Cork for 3 years until June 2021. However, as I'm sure many people can relate to, COVID made a lot of people reflect on life and I started to think a bit more about what I really wanted to do. I always got a good kick out of coaching and had signed up to Setanta's S&C courses to help me with my GAA coaching. But I always had it in the back of my mind that we could develop a gym in Newport GAA in the future."
A conversation with a cousin, who was completing a Business degree that required the creation of a business plan, during a gym session in September 2020 led to the start of the idea coming to fruition. A few months later, rental space appeared in the area and things started to move quickly from there.
"We viewed some spaces locally before finding an ideal space in Arrabawn Retail Centre, Newport. By February 2021, I had given 4 months' notice (double what is required!) for my Engineering job and was committing fully to making the project work. We had some roadblocks along the way that were worrying, but persevered and stayed positive that the project would work.
Thankfully I was able to use my degree with Setanta College and started taking on Personal and Small Group training clients both outdoors (working on Speed Development) and also in the GAA club dressing room gym. I am indebted to my early clients as I learned so much from working with them and developing my coaching style. I was able to build from about 3 clients in August to almost 20 plus by October in 2021 which solidified the belief my cousin Kealan and I had that Health and Fitness services were needed around Newport and the surrounding areas."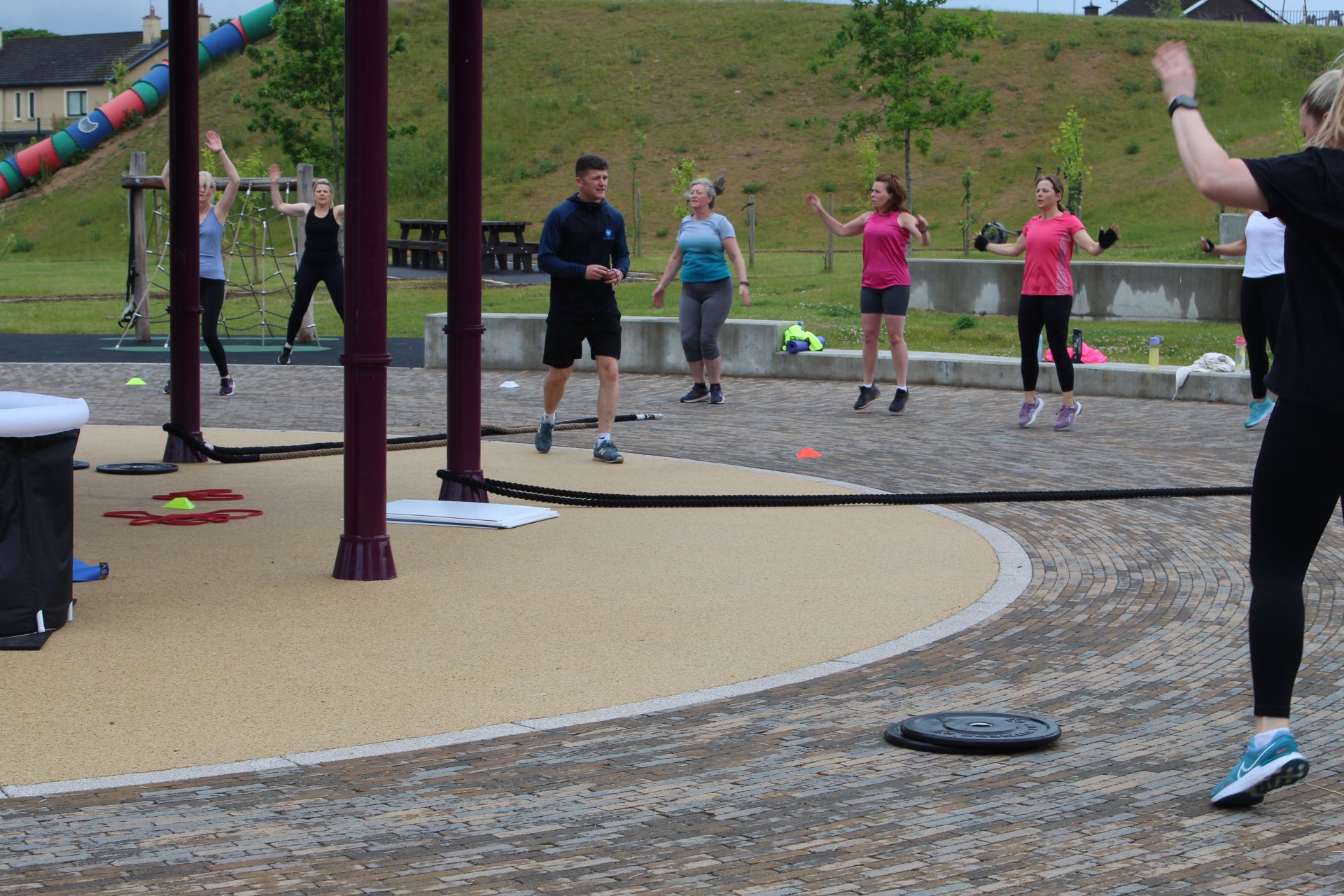 Building a Community-Centered Fitness Experience
Community is at the heart of Conor's approach in the gym, with its motto being 'Community Driven Health and Fitness'.
"We promote a social, inclusive and welcoming environment and believe in health and fitness being an experience that people of all ages and backgrounds can enjoy. We aim to help people in our community to live happy and healthy lives. Our centre is an all inclusive hub for health and fitness in the locality which caters for men and women of all ages, training experience and fitness levels to achieve their goals by offering top class services in the areas of training, nutrition, lifestyle and recovery."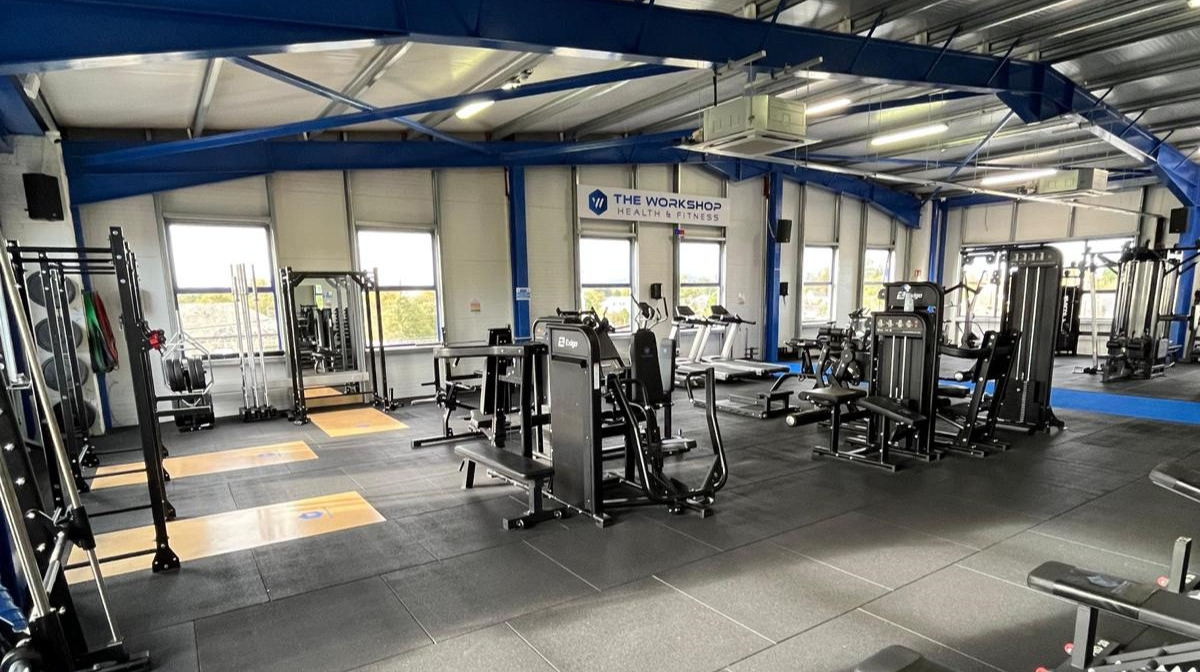 Throughout our discussion with Conor, he emphasises the importance of coaching style and draws on some of how his experience studying with Setanta helped him to develop his own style.
"The Speed Development workshop with Claire Brady was one of the best workshops I attended and I still use many of the concepts and cues she taught us when coaching now. What I found very interesting especially during the Workshops and what Setanta focused on in Practical Examinations was not just your knowledge but your delivery and how you coached. Sometimes I find how you say something and get a client to understand what you are talking about makes a massive difference."
Launching Elevate Fit Fest
Since the opening of The Workshop in 2021, Conor's passion for health and fitness in the community has continued to grow and he found it was a shared passion with a fellow Setanta graduate, Kate Duggan, at a Business Development course last year. Several weeks of conversations resulted in the idea of a small event for people in the South West. Conor explains how this has grown to become Elevate Fit Fest.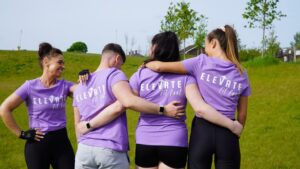 "What started out as a desire to bring a one day event for around 300 people to the South West has now bubbled up into a hugely exciting two day Health & Wellness Festival for over 3000 attendees and will be Munster's First Health & Wellness festival to date.
Over the course of two days (August 19th & 20th 2023) we will have a jam-packed schedule.
With various offerings on site all weekend, including: cardio classes, HIIT, boxing, yoga, pilates, meditation, relaxation, various talks incl. nutrition, women's health, Q&As, panel discussions etc.
The site will be fully serviced from nutritious food offerings, to coffee vendors, to a courtyard exhibitors' area and a "vendor village" for festival partners to showcase their brands and offer goods for sale to attendees.
We have a great line-up across the weekend, including Brian Keane, Trish Lewis, Daniella Moyles, Aoife Hannon, Sinead Brady, AOK nutrition, to mention but a few. Along with this will be some locally based well known presenters."
Further Information
Learn more about The Workshop Health & Fitness here and the upcoming Elevate Fit Fest here. Tickets can be purchased here.
Conor is a graduate of the Setanta College Certificate in Strength & Conditioning and you can learn more about the programme ahead of the September intake here.