Overview
Setanta College delivers programmes in Sports Performance, Coaching Science, Exercise, Wellness and Research with our Educational Partners.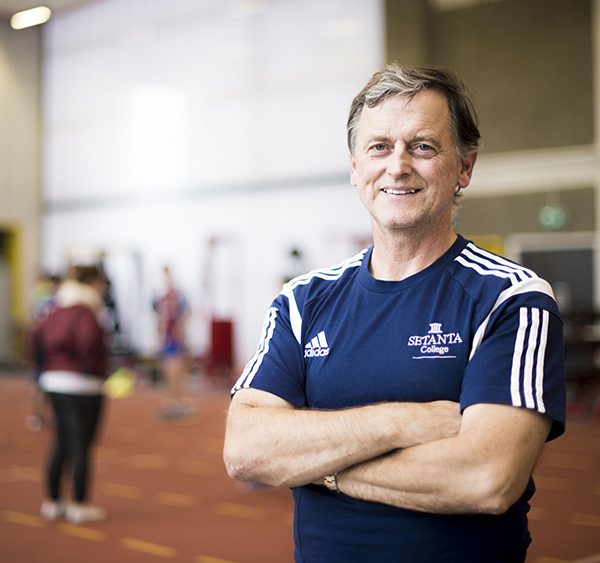 Introducing Professor Liam Hennessy
Professor Liam Hennessy is the Academic Director of Setanta College. He is a qualified Physical Education teacher, Exercise Physiologist and Strength and Conditioning Coach.
He has spent over 25 years working full-time in sport. Liam was previously Chief Exercise Physiologist to the Irish Olympic Team and headed the Exercise Laboratory at the Cardiopulmonary department, Blackrock Clinic in Dublin, Ireland.
In 2000 he become Director of Fitness with the Irish Rugby Football Union. At the IRFU he headed a staff of 24 full time coaches. His role was to develop a world-class system of player support within the areas of Strength and Conditioning, Injury Rehabilitation, Sport Nutrition and Medical Care.
He is also Performance Coach to Padraig Harrington having worked with the three times Major winner for over 15 years. A former international athlete, he is also a Level 3 Athletics Tutor and sits on numerous performance boards including the Titleist Performance Institute (TPI) advisory board.
He has also worked with professional soccer teams in Europe and has and currently advises several sport associations in long term planning and elite athlete development.
Working closely with several sport technological companies, his research interests include speed, strength and power, recovery and the application of technology in sport performance.
University of South Wales
Wales's largest university and Setanta College, one of the leading providers of education in the field of strength and conditioning, have designed a unique learning experience which takes advantage of the superb facilities, experience and internet-based resources both institutions have to offer.
"Our partnership with Setanta College, and its international network of professional advisers, ensures that the USW strength and conditioning course stays at the forefront of the industry and reflects the latest thinking and methods."
Limerick Institute of Technology
LIT and Setanta College's partnership has been ongoing since 2011. The degree and masters programmes delivered in partnership with LIT are built around two pillars: Coaching and Conditioning and Business and Technology.
The Degree programme is the second most applied for course out of all the courses offered by LIT.
"The S&C facility at LIT is among the best in the world and a great opportunity for students to gain a qualification that will allow them to travel the world."
Irish National Teachers Organisation (INTO)
The Irish National Teachers Association partnered with Setanta College in 2011 in order to provide continuous professional development (CPD) in the area of physical education and child movement for teachers.
Research shows the importance of physical activities and sports for children which are proven to reduce the risk of future diseases like obesity, high blood pressure, diabetes and coronary heart problems. Physical education provides children with the necessary skills and understanding to access a variety of physical activities and sports to achieve and maintain their strength, health & fitness.
Bespoke courses were developed and delivered online through Setanta College to over 3,000 teachers. These courses gave teachers a broad range of cutting edge training ideas that were not just valuable for the teacher and school, but educational and fun for the children. These bespoke courses included: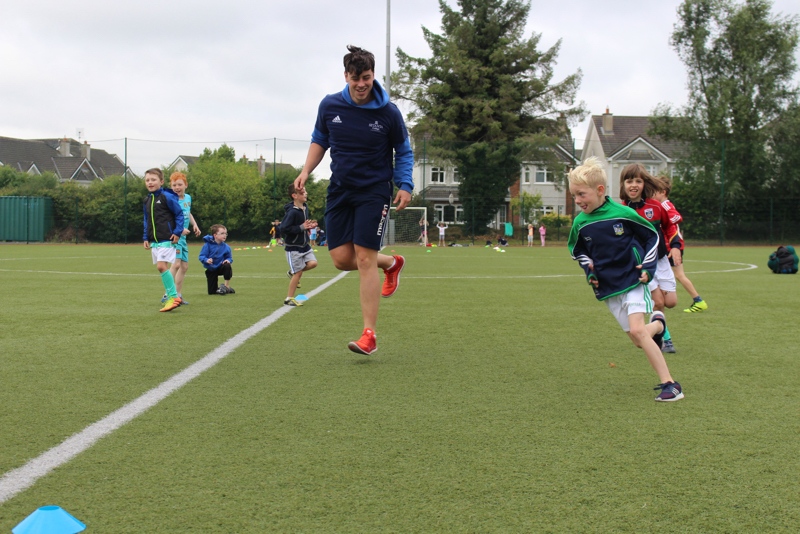 Any questions? Get in touch: