Advisory Board and Tutors behind Setanta College
Over the past decade Setanta College has grown to be a world leading provider of Sport and Fitness education and our passion is to produce graduates and professionals that can play a pivotal role in improving the lives of others through the benefits of physical activity.
Behind Setanta College is a team of international specialists who lecture on both our online and full time programmes. Our tutors, who are qualified to MSc or PhD level, are former high level sports people, active coaches or both.
We have also appointed a world renowned Advisory Board to inform and oversee our Educational Programmes and Research Strategy. This board, chaired by Padraig Harrington, and comprised of Professors, Doctors and Practitioners in Performance Science and Strength and Conditioning from around the world, keep Setanta College at the cutting edge in the latest thinking, research and technology.
Advisory Board that oversees our Programmes and Research Strategy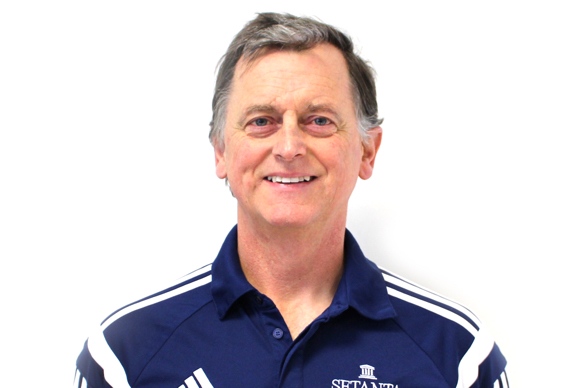 Dr Liam Hennessy
Academic Director
Dr. Liam Hennessy is the Academic Director of Setanta College. He is a qualified Physical Education teacher, Exercise Physiologist and Strength & Conditioning Coach. He has spent over 20 years working full-time in sport.
Liam was previously the Director of Fitness with the Irish Rugby Football Union, a position he commenced in 2000. At the IRFU he headed a staff of 24 full time coaches. His role was to develop a world class system of player support within the areas of Strength and Conditioning, Injury Rehabilitation, Sport Nutrition and Medical Care.
Liam is also Fitness Coach to Padraig Harrington having worked with Padraig for over a decade now.
He gained his undergraduate degree in Physical Education and English from Thomond College in 1981 and from there he completed his Master's at Loughborough University before going on to complete a further Master's in Clinical Physiology.
Liam was also an international athlete, competing over 50 times for Ireland at the Pole vault. After competing he became national jumps coach. Liam also had the distinction of being Irish team manager at the first world junior Athletic Championships in Athens in 1985.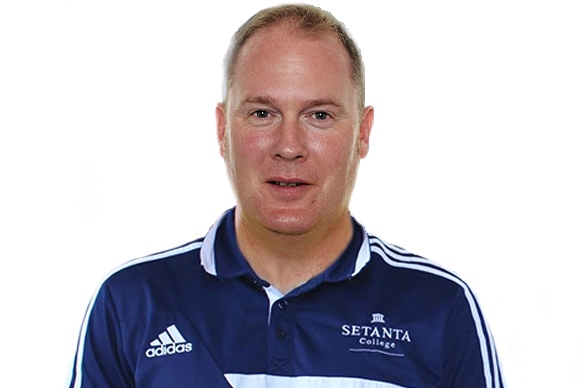 Des Ryan is the current Head of Sports Medicine & Athletic Development (Academy) for Arsenal FC.
Prior to his current role, Des worked for the IRFU as fitness education manager and his responsibilities were managing the Continued Professional Development (CPD) programme for IRFU Strength and Conditioning Coaches. His role included managing the fitness development structures for rugby players at Under 19 years of age and below. His responsibilities also included managing the Strength and Conditioning staff with the age grade international teams, Ireland women's, club and A team. Previous to this Des worked for Connacht Rugby for 10 years as Head Fitness Advisor from 2000 to 2008. During this time Des has worked with the Ireland A rugby team for 3 years and assisted with the Ireland senior team.
Des has presented at many conferences over the past few years in Ireland and abroad including conferences run by the International Rugby Board (IRB) and the GAA's national coaching development conference.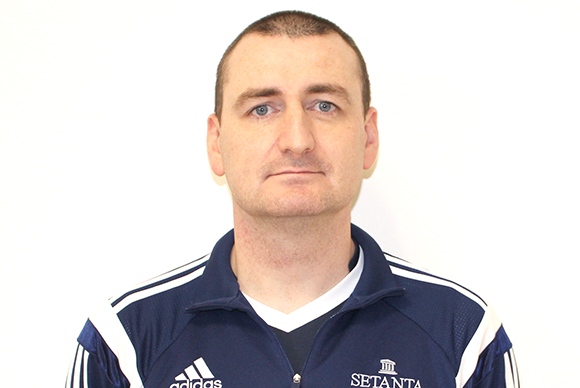 Ciarán is an accredited Strength and Conditioning provider with the Irish Institute of Sport and has provided strength and conditioning to Paralympic athletes since 2005 preparing athletes for European, World and Paralympic games.
As well as being a graduate of Setanta College, Ciarán holds a BSc from Tralee Institute of Technology and has just completed his Masters of Science in Exercise Physiology at Trinity College Dublin.
Ciarán is currently lecturing on the BSc in Sports Strength & Conditioning programme in LIT-Tipperary in partnership with Setanta College.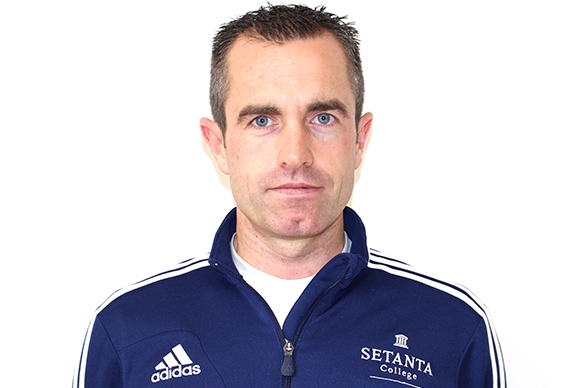 Damien is currently lecturing on the full-time BSc Sports Strength and Conditioning course at LIT Thurles and has also been lecturing with Setanta College for the previous eight years. His main subject area is on Growth, Movement and Development. He has developed activities to improve a person's fundamental and rudimentary movement skills, which are currently being used in a number of Primary Schools around Ireland. As a result of these activities, Primary school teachers have commented on the student's improvement in their overall physical movement ability and their academic performance.
Damien completed a research Masters and Ph.D on the Physiological Demands of Inter-County and Inter-Club hurling using GPS technology. His main research areas involve GPS technology.
Damien is currently involved in a number of research studies:
Investigating the physical and technical demands of hurling.
Quantifying the duration demands of team sports.
He also has qualified as a Level 2 Coaching Ireland Tutor and over the previous 15 years has delivered GAA sports specific coaching courses and a wide range of CPD courses to tutors, coaches, and players.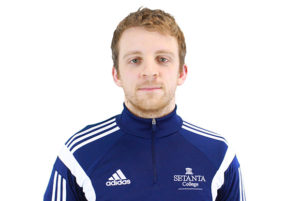 Ben graduated with a first class honours BSc in Sports Science and Health from DCU in 2011, He then went on to complete his MSc in Strength and Conditioning at the University of Edinburgh in 2012. Ben worked providing strength and conditioning support to rugby and hurling teams before taking up a lecturing role on the BSc in Sports Science and Human Performance at University Centre Farnborough in the UK. While in the UK Ben was also the lead strength and conditioning coach for the Netball Superleague national champions Surrey Storm. Ben is a UKSCA qualified strength and conditioning coach and also a NSCA certified personal trainer.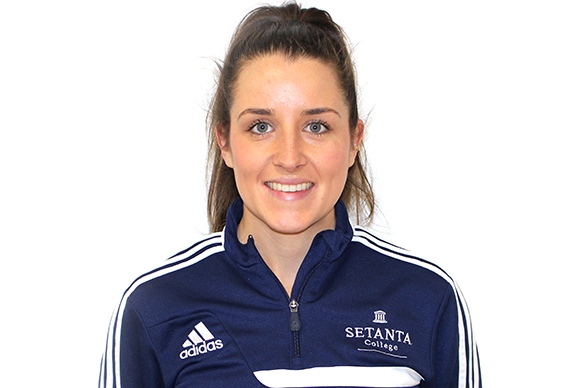 Claire Brady graduated from DCU with a BSc in Athletic Therapy & Training. Upon completion of her degree she focused on her sprinting career where she has competed at both World and European championships. She then completed a MSc in Sports Performance through the University of Limerick. Her dissertation focused on whether the deficits seen in the functional movement screen reflect those seen in dynamic movements. Recently, Claire completed her PhD in strength & power diagnostics, specifically examining the relationship of isometric strength to sprint performance in track and field sprinters and field sport athletes.
Claire is a Certified Strength & Conditioning Specialist (CSCS) and her main areas of interest are human movement, injury prevention and performance. She is a strength and conditioning consultant in Sport Ireland Institute, coaching Irish Olympic and Paralympic athletes from athletics, badminton and hockey.
Previously, Claire taught Anatomy & Physiology and Speed & Endurance Development modules on the BSc Sports Strength and Conditioning programme in LIT and currently, is a tutor for the Speed Development and Functional Screening modules with Setanta College. Claire has numerous peer-reviewed publications in the area of strength and power diagnostics, sprint acceleration and focus of attention.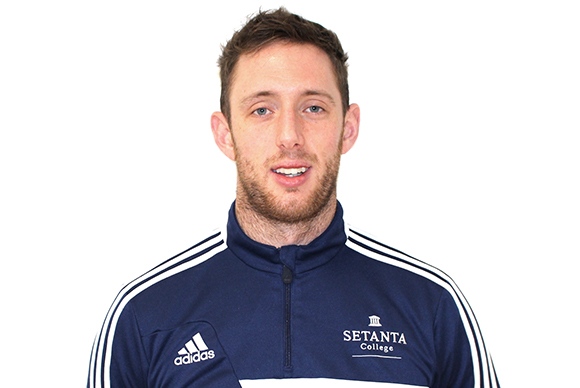 Michael Fennelly
Module Tutor
Michael Fennelly is an Irish hurler who currently plays as a midfielder for the Kilkenny senior team. A member of the famous Fennelly hurling dynasty, he made his first appearance for the Kilkenny team during the 2006 championship and eventually became a regular member of the starting fifteen. Since then he has won seven All-Ireland medals, seven Leinster medals, five National League medals.
In 2009, Michael captained the team to a record-equalling fourth All-Ireland title.
Michael has a number of personal achievements. In addition to winning two All-Star awards, in 2011 he made a clean sweep of all the top individual awards, winning the All-Star and Texaco Hurler of the Year awards.
At club level, Michael Fennelly is a triple All-Ireland medalist with Ballyhale Shamrocks. He also has four Leinster and seven county club championship medals.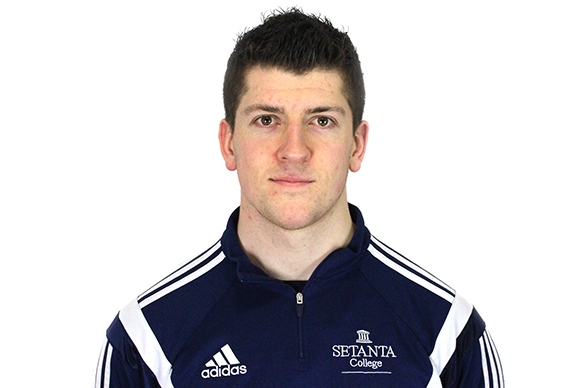 Darren Siggins
Module Tutor
Darren graduated from the full time BSc in Sports Strength and Conditioning in 2015. He has experience working with different sports such as GAA, Athletics and Weightlifting.
Through the course, Darren took a keen interest in weightlifting both as a competitor himself and as a coach.
Darren is currently working as an assistant strength and conditioning coach with the Laois Senior Hurling team.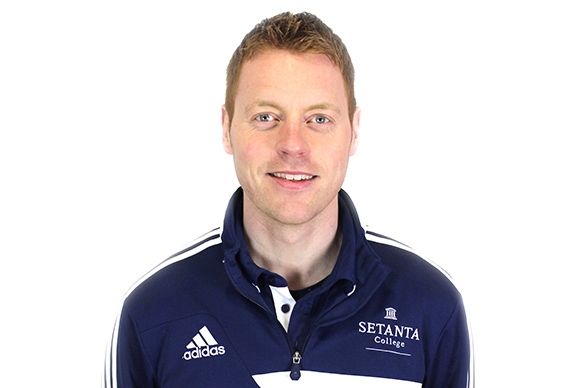 Noel Flynn is a former Setanta College student and now a member of the College Tutor staff.
He has an extensive background within Gaelic Games and currently plays Senior Football with the Lucan Sarsfields Club in Dublin. Noel has represented Dublin from underage to Minor and Junior Level.
He has been actively involved in the the delivery of Strength and Conditioning for a number of clubs and athletes in Dublin and Kildare as well as the Dublin Senior Hurling development panel. He has coached Gaelic Games (with male and female teams) at a number of levels from Nursery to Secondary School through to Senior Adult level.