There has been a host of changes in the delivery of education across the world in the past year, and ahead our course intakes we receive some common questions around how studying with Setanta College has changed due to the impact of COVID-19. Due to our blended learning model, we have been largely unaffected in delivering our courses and have been able to adapt to frequent changes in restrictions to continue this delivery to the highest quality. While there are some slight temporary changes to our practical workshop delivery, these workshops have not been postponed but rescheduled to a later date. For any workshops that have been postponed, we have been supplementing our course content with online workshops.
Below, you will find an overview of the delivery of Setanta College courses along with a sample lecture and an insight into our online workshops.
Blended Learning – Further Your Career in Your Own Time and At Your Own Pace
A common question we get asked is – what is blended learning? Simply put, blended learning is a course delivery method that combines online lectures with practical workshops. This allows our students to fit their study around other work, family and sporting commitments. Our practical workshops ensure that you can learn the applied section of the course from our highly qualified faculty of lecturers, who are all educated to a Masters level and experienced S&C practitioners.
With 75-80% of our courses delivered online, our courses have remained largely unaffected by the current COVID-19 crisis. Our online classroom allows students to access lectures as normal, with our lecturers and support staff on-hand to help you with any queries or issues you may have. Lectures are delivered weekly, and you can choose when you study. The flexible nature of our courses allows students to further their career and education in a manner that suits their own schedule. The time commitment varies depending on each course, but we generally recommend setting aside 4-6 hours of study per week to ensure you are getting the most out of your learning experience.
You can learn more about our delivery style through this sample lecture, or by signing up for one of our FREE short courses here.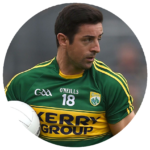 "The online platform really suited me, I have a busy house so having flexible hours to go over the content myself every week has been essential to my success. It was great to be able to go to the workshops as well to learn first-hand how the strength and conditioning fundamentals are implemented."
Aidan O' Mahony, Kerry Football All-Star, Setanta College Graduate
What has changed with the practical elements of courses?
With the safety of our staff and students of the utmost importance, our traditional practical workshops have been postponed for the time being. We are monitoring the situation closely, and look forward to being able to welcome our students to our campus locations again in the near future. We would like to emphasise, however, that these practical workshops have been postponed rather than cancelled. The practical elements of Setanta College courses are extremely valuable, allowing you to learn from our expert lecturers and also encourage peer-to-peer learning.
To ensure students are not missing out on these practical elements, we have been running online workshops, which follow a similar format to practical workshops with our lecturers guiding you through the applied methods of the content you are studying. These online workshops have proven to be a great help to our students and will help you to put your theory into practice. You can check out a section of these online workshops here, where our lecture Adam MacCarthy guides students through a series of Plyometric exercises and progressions.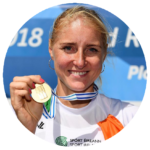 "The Setanta College courses are structured in such a way that allows me to fit them around my training. The flexibility and quality of education that Setanta College offers have been key to my success in terms of studying and my performance as a professional rower."
Sanita Puspure, Team Ireland Rower, Setanta College Student
Where Can I Find More Information on Courses?
To check out all of the courses available with Setanta College, you can visit this link. If you have any questions on our courses, you can contact a member of our team here, or book a call with one of our student advisers here.
To get more of an insight into how our online lectures are delivered, you can sign up for one of our FREE short courses below.