We are delighted to announce a practical workshop with two of the world's leading coaches in Explosive Speed, Acceleration, Agility and Reaction. US-based Loren Landow and Ian Jeffreys of the University of South Wales will combine in this unique event to deliver a masterclass on how to develop speed and explosive power. This is a unique opportunity to meet and learn from two of the best S&C, and speed specialist coaches, in the world.
This workshop is open to all athletes, players and coaches or for anyone with an interest in Athletic Development. It will be a highly practical day so expect to get involved if asked!
The Expert Coaches On The Day
Coach Loren Landow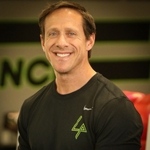 Loren Landow is an elite speed and agility coach and has trained thousands of athletes of all ages and abilities. Most known for his work with preparing NFL athletes, Loren also works with athletes from the National Football League, Major League Baseball, Major League Soccer, National Hockey League, the UFC as well as Olympic gold medalists and a world-record holder. Landow's philosophy is simple: Maximize human performance through efficiency. Through accurate training methods, proper mechanics become second nature.
With a full arsenal of exercises and drills, he aims for efficiency in training, which transfers to each athlete's specific sport or individual playing position. He firmly believes that speed, power, strength, agility, flexibility (mobility and stability), balance, and conditioning are biomotor skills an athlete must develop for success.
Professor Ian Jeffreys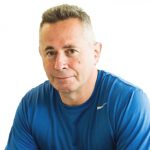 Professor Ian Jeffreys is an internationally renowned coach, educator and author and is regarded as a world authority in the development of speed, agility and conditioning for team sports. His unique Gamespeed system and RAMP warm-up protocols have been adopted by a wide range of coaches and organisations and clubs.
He is a Professor of Strength and Conditioning at the University of South Wales, where he coordinates all of the University S&C activities, as well as managing the strength and conditioning programmes for Cardiff City Football Club's Academy.
Jeffreys believes the ability to move effectively, in the context of the game, is critical to all players. His practical session will look at the key movement patterns that underpin sports performance and introduce effective methods by which these can be implemented and progressed in a training programme.
Not To Be Missed!
While many believe that speed is innate – that we are born with speed – the role of 'nurture' in enhancing speed is well established. The training methods that you will see during this workshop are some of the most advanced in the world and proven to improve performance.
Landow and Jeffreys have worked in the field with over 50 years experience between them both, having trained and prepared some of the worlds very best athletes. However, their greatest skill is adapting their coaching to the individual regardless of their level. You will learn from the best and in turn will be able to apply the knowledge to your own training or those you coach.